Tripod Studio
For over 20 years, Tripod Studio founder Hiroyuki Yoshikawa has made a name for himself with functional, cost-conscious designs, delivering a range of innovative projects for blue-chip international clients, including commercial buildings (shell and core projects), law firms, banking company offices and call centers (mission critical facilities).
Tripod Studio works closely with our clients from project initiation through completion, tailoring the ideal design for each project. We believe strongly in communication. Through close communications, we build trust and confidence.
Our services begin with the development of the design brief, followed by discussions with building owners and local authorities. With the project manager, MEP/structural engineer and other consultants, Tripod Studio performs as the lead designer of an integrated team to successfully complete the project.
We are very serious about our work, but we always hope to evoke an "aha!" when we present our drawings and models.
Ikkyu Kenchikushi Jimusho Reg. No. 58469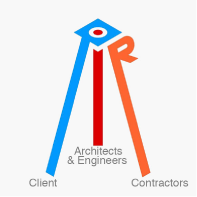 About our name:
We believe that good things come in 3s!
We named our design practice "Tripod" because, no matter the scale, the context or the demands of the project, our multidisciplinary team collaborates closely with the client and the contractor to achieve success.
Our business is supported by a three-legged frame ― the Client, the Contractor and Tripod Studio ― allowing us to maintain perfect stability.